Location
THE AMAZING BRENTWOOD SHOPPING CENTRE
THE AMAZING BRENTWOOD PRESENTATION CENTRE AND SHOW HOMES
TOWER SIX NOW SELLING
Open by private appointment
THE AMAZING BRENTWOOD RENTAL OFFICE
Contact Details
THE AMAZING BRENTWOOD SHOPPING CENTRE
4567 Lougheed Hwy at Willingdon
Burnaby, British Columbia
V5C 3Z6
COMMERCIAL LEASING
SPECIALTY LEASING
Hours
Monday
10:00am – 7:00pm
Tuesday
10:00am – 7:00pm
Wednesday
10:00am – 7:00pm
Thursday
10:00am – 9:00pm
Friday
10:00am – 9:00pm
Saturday
10:00am – 9:00pm
Sunday
11:00am – 7:00pm
Parking
We have over 2000 designated surface and underground parking stalls, including accessible and family spaces, at each of our three entrances accessible via:
Interior Centre Entrances
Scotiabank
Nike
BMO
London Drugs
Exterior Plaza Underground Entrances (Paid Parking)
Beta Avenue, just East of Brentwood
Halifax Way, off Willingdon Avenue 
Alpha Way, off Lougheed Highway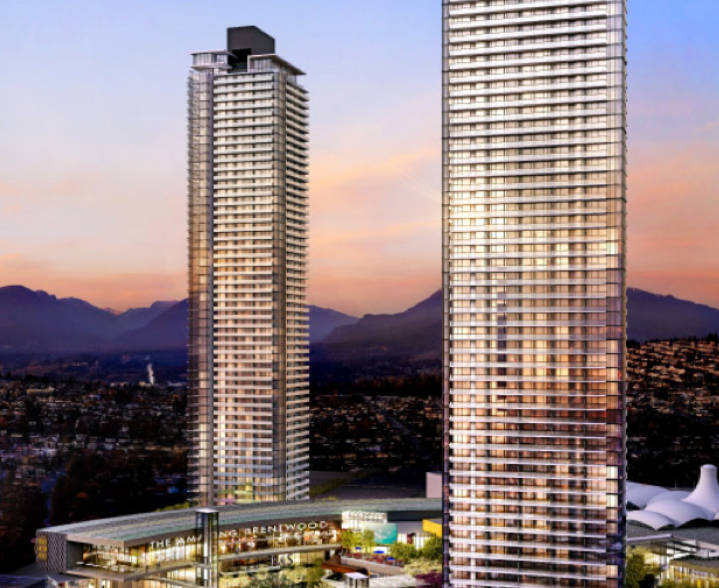 Live Here
The Amazing Brentwood – There's Only One
The Amazing Brentwood is Metro Vancouver's most significant master planned community.
World class shops. SkyTrain connected. A central plaza for events and celebrations. Celebrated restaurants with spill-out patios. And timelessly designed homes for an unsurpassed living experience.
Today, nearly one billion dollars in wealth has been created for homebuyers in Phase One alone. Register now and be the first to know about the next chance to purchase in 2021.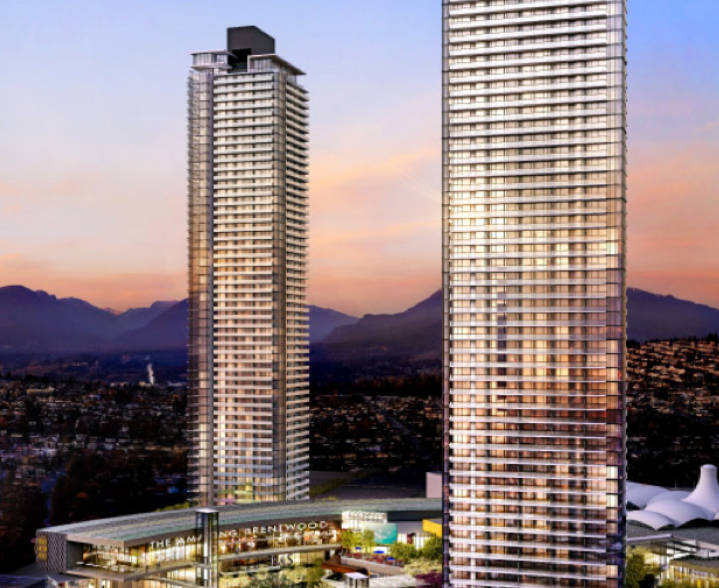 Live here
The Best of Metro Vancouver in One Amazing Place
The Amazing Brentwood is a 27-acre master planned community in the heart of the region. With landscaped streetscapes, Skytrain connected and world-class shops and restaurants within steps, everything you need and want is here.
Residents in the first tower are enjoying the comfort and convenience of five-star private amenities, meticulous design and an unparalleled quality standard in every home. Soon, two more towers will complete, bringing +1,700 homes to the community. Register now to learn about opportunities to purchase in the next phase at The Amazing Brentwood.